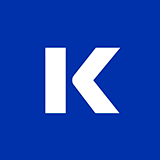 KeepChange
Partner
KeepChange is an OTC Bitcoin marketplace. Users create offers for buying or selling Bitcoin with their local currencies. Trading is done on a person-to-person basis.
Why KeepChange?
Fast and Easy: No need to decide which cryptocurrency to buy or sell. It is just Bitcoin, offered by someone in a local currency.
Safe and Secure: We have implemented many best practices to secure our service. Examples include cold storage and even insurance for our online hot wallet.
Low Fees: Our fees don't create a barrier for entry and they are among the lowest fees in the industry.
Privacy: We value your privacy. We don't identify you.